Bettinghaus Endowed Lecture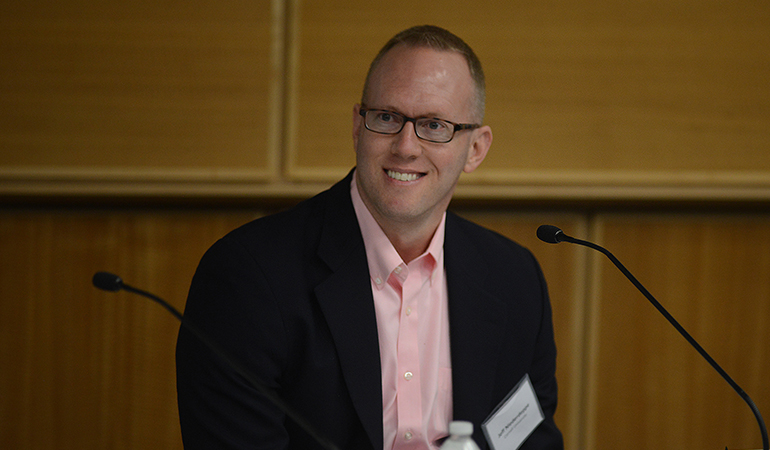 The annual Bettinghaus Endowed Lecture, named in honor of the prolific health risk researcher and former ComArtSci Dean Professor Erwin P. Bettinghaus, brings an expert to our campus each spring to share their work on health, risk, environment, and science communication. In November, 2021, Jeff Neiderdeppe, PhD, will be the Bettinghaus Lectuere.

Dr. Niederdeppe is Professor and Director of Graduate Studies in the Department of Communication at Cornell University. He is Director of Cornell's Health Communication Research Initiative (HCRI) and Co-Directs the Cornell Center for Health Equity (CCHEq). His research examines the mechanisms and effects of mass media campaigns, strategic messages and news coverage in shaping health behavior and social policy. He is committed to producing, catalyzing and disseminating innovative and rigorous research to support efforts to achieve health equity. He has published over 170 peer-reviewed articles in communication, public health, health policy, and medicine journals, and his work has been funded in recent years by the National Institutes of Health, National Science Foundation, U.S. Department of Agriculture, U.S. Environmental Protection Agency, Robert Wood Johnson Foundation, and Town Creek Foundation. He received the CALS Research and Extension Award for Outstanding Accomplishments in Science and Public Policy in 2019, the Early Career Award in 2016 from the Public Health Education and Health Promotion Section of the American Public Health Association and the Lewis Donohew Outstanding Scholar in Health Communication Award in 2014 from the Kentucky Conference on Health Communication. He serves on the editorial boards for eight other journals in Communication and Public Health.
RECENT BETTINGHAUS LECTURERS